SUPPORT ST. THOMAS BY DONATION
APOYE A STO. TOMAS POR DONACION
---
Please consider supporting St. Thomas Aquinas Catholic Parish by making a donation.
Click below to make a one-time or monthly donation via PayPal or SQUARE. You will have the option to use a credit/debit card or you can use your PayPal or SQUARE account as the payment method during checkout.
Looking to donate another way? Scroll down this page to see the other ways you can financially support the parish.
DONATE ONLINE NOW VIA PAYPAL
DONATE ONLINE NOW VIA SQUARE
---
St. Thomas Aquinas Catholic Parish offers several easy ways to contribute to the support of the parish:
To learn more about financial giving and donation opportunities, Click Here.
For questions or to begin supporting St. Thomas Aquinas Parish through financial contribution,
contact the parish Business Office: (608)833-2600x867, business@stamadison.org
---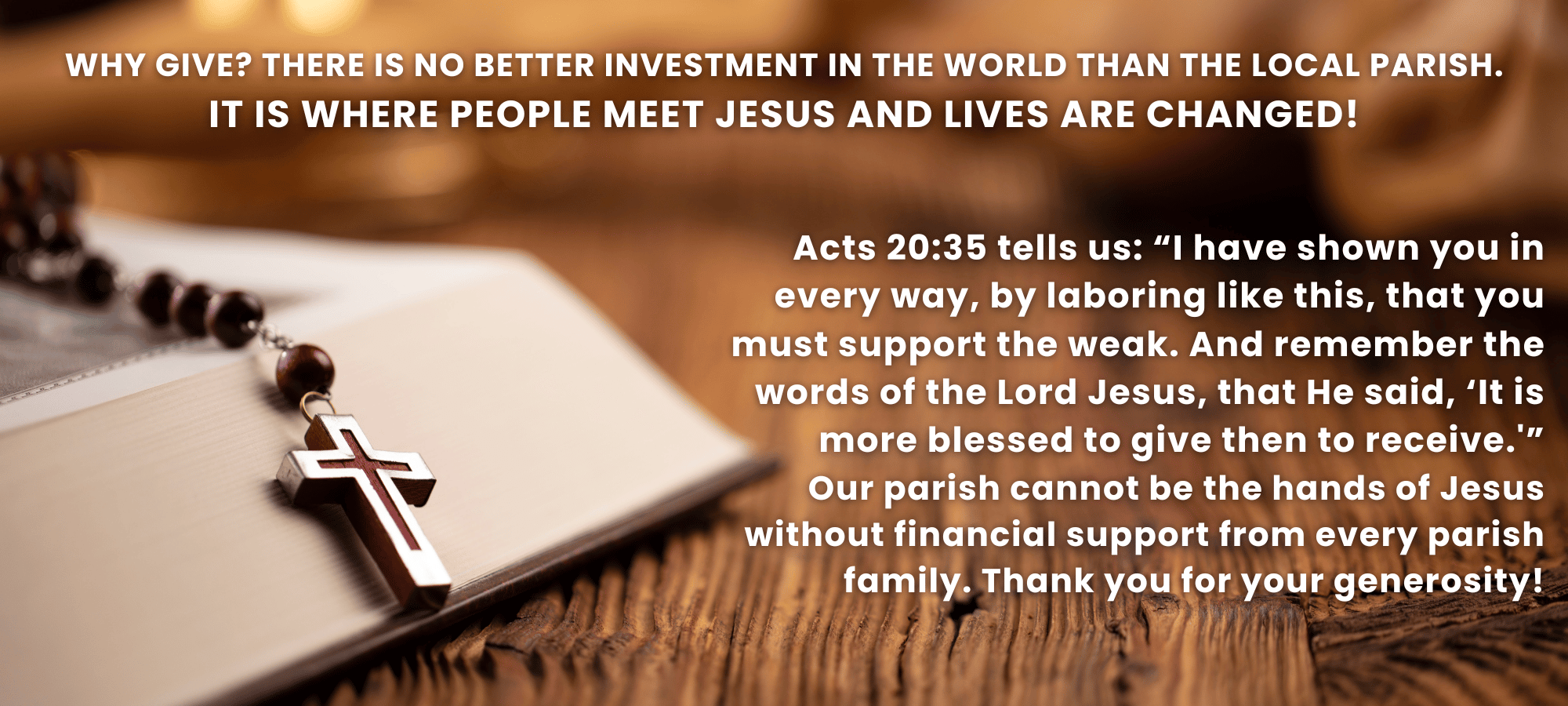 ---
ANNUAL FINANICAL REPORT
The Annual Financial Report is now available! Enclosed in this report is an overview of parish finances, including our expenses, collections and also our revenue results for the recent fiscal year (July 1, 2022 – June 30, 2023). Thank you for your continued genorisity and support of parish finances.
Click the link below to view it online:
---
---
STAY CONNECTED
We're social! Connect with us to learn, get involved, be inspired and to stay updated on parish news and activities. GET INVOLVED
We are all called by God to share our gifts. No matter your abilities, financial situation or time availability, we offer opportunities to engage side by side with us. JOIN US
We're a vibrant and active community of disciples always strengthening our relationship with Jesus Christ. We welcome you to join our parish.