---
Our Mission
We are all on a journey of faith, challenged to grow in our love of Jesus Christ, His Church, and His people. But to
know things about Jesus is something very different from knowing Jesus. And so this journey begins with evangelization.
Our first goal with children, teens and adults is to provide opportunities where we can encounter Jesus; then, 
because of that relationship, be motivated to learn more about our Catholic faith.
---
---
I am very grateful to God for allowing me to be here with you all. I am also grateful to Fr. Bart and the rest of the parish staff for giving me the opportunity to be part of this team. To let you know a little bit about who I am: my hometown is Newark, NJ. At the age of 13, my parents decided to move the family to the small town of Aiken, SC. While in high school, I participated at our parish's youth ministry program. After graduating from high school, I attended the University of South Carolina-Aiken and received my B.A. in History. Currently, I am working on my M.A. in Catechetics and Evangelization with Franciscan University of Steubenville.
I made the Catholic faith my own while I was in high school by participating in various youth events both on a local and diocesan scale. While in college, I was blessed to become a youth minister at Our Lady of Peace in another small town, North Augusta, SC. I spent 3 years there until I was called to go to a much bigger parish to do the same thing, St. Peter's Catholic Church in Beaufort, SC. I love sharing the faith with people of all ages, especially the youth today. I look forward to the opportunities and challenges of my future as your youth minister. Let us pray that Christ may be our main focus in the youth and young adult ministry program here and that Mary pray for us, that we may be worthy of the promises of Christ.
---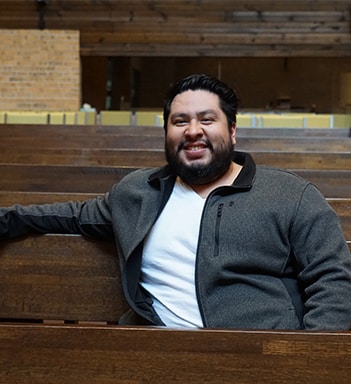 ---