Faith Formation for 2021-2022
Faith formation programs for young people at St. Thomas Aquinas will start the first full week in October, and registration is open now.  You are welcome to register after all Masses the weekends of August 28/29 and September 4/5.  Online registration is now open.
For more information about our programs and how we plan to deal with the continuing COVID-19 pandemic, check out the schedules below, the letter from Margarita and Robert to all parents, and the description of our COVID protocols:
If you have questions about faith formation at St. Thomas Aquinas, please contact Margarita Cabada for pre-school through grade 5, Robert Rosa-Cruz for grades 6 and above, Claribelle Vera Heredia or Terri Kopplin.
2021 - 2022 Faith Formation Schedules
Pre-K through Grade 5 Faith Formation
Depending of the option chosen, sessions start Tuesday, October 5, or Wednesday, October 6.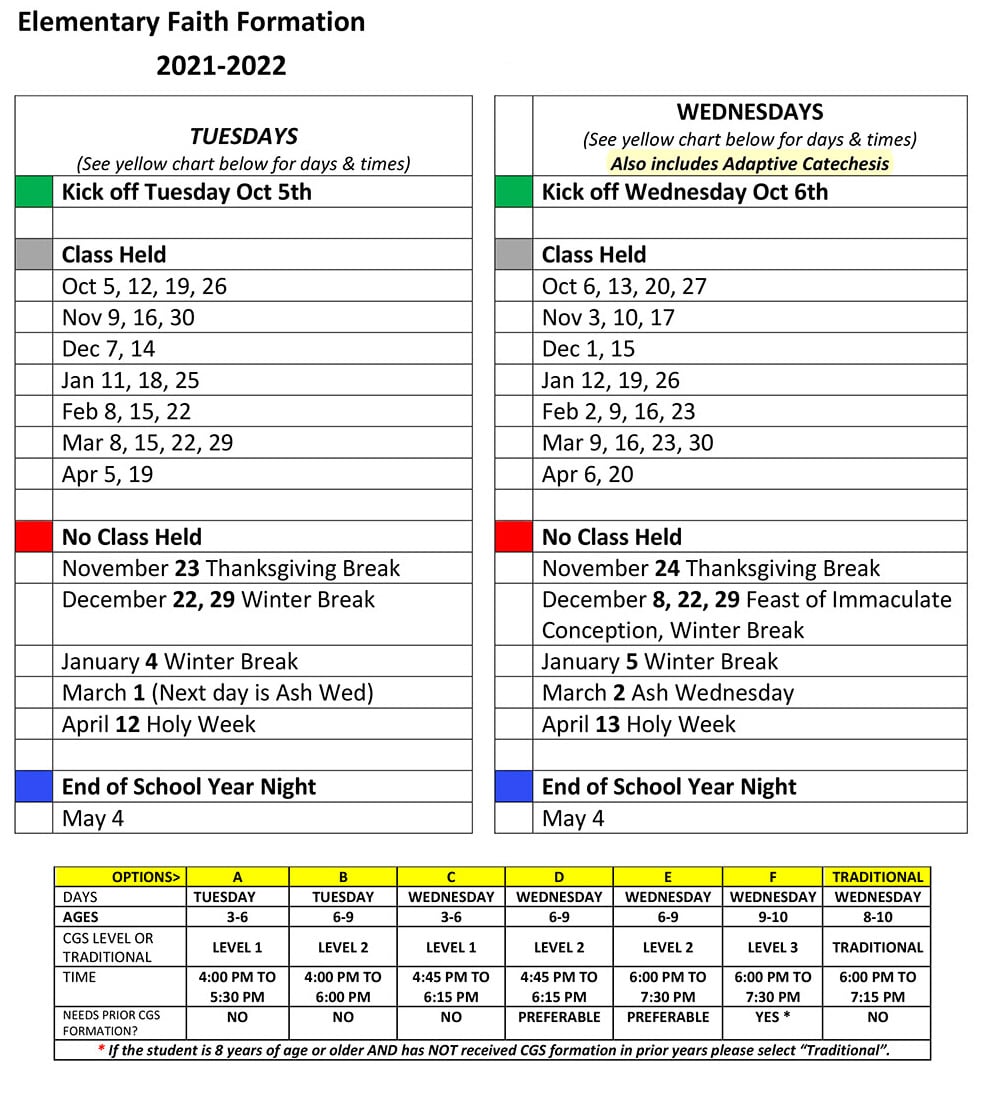 Adaptive Catechesis
Wednesdays, 6:00 PM to 7:15 PM starting October 6
See the Wednesday Elementary Faith formation schedule above for the dates of all sessions.
Middle and High School Faith Formation